Chevy Dealership near Lake Elsinore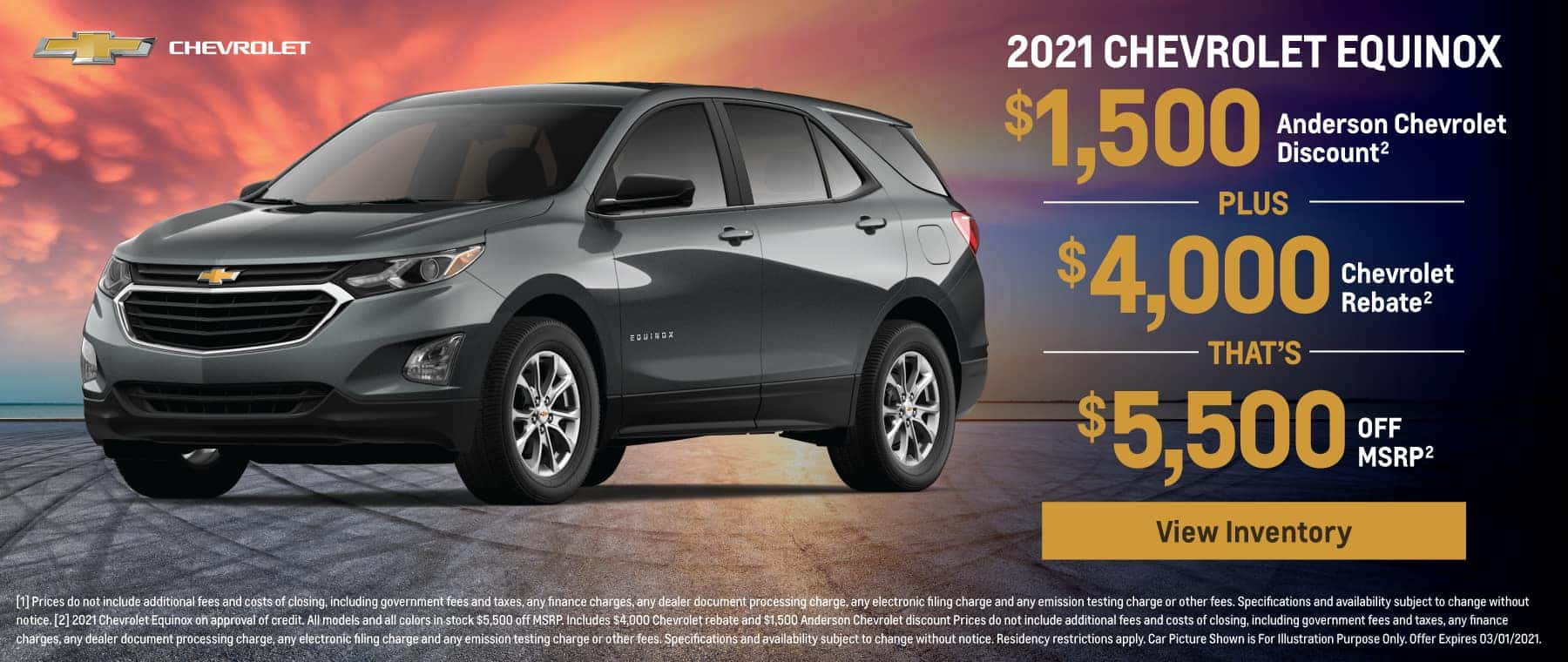 Chevy Dealership near Lake Elsinore
Drivers looking for the best Chevy Dealership near Lake Elsinore look no further than Anderson Chevrolet dealership.
Our dedicated staff and fantastic rates are the perfect combination of vehicle specials and service to make your car shopping experience as enjoyable as possible.
The 2021 Chevy's are here at our dealership near Corona and we want all drivers to have the opportunity to get behind the wheel of something they love at a great price.
For trucks Anderson Chevrolet dealership has a variety of Chevy Silverado 1500 models, and this truck has the power and technology to handle any job that is thrown it's way.
As for Suv's the Chevy Equinox and the Chevy Traverse serve as key parts of the 2021 Chevy model lineup, and both of these models have updated interiors and exteriors to excite.
Lastly with the cars at our dealership one of the exciting new models is the electric vehicles making their way into our Chevy dealership.
The Chevy Bolt EV brings a hugely diverse series of vehicles that can all be found near our Corona Chevrolet dealership.
As always our finance department is available to assist in making the transition to your next vehicle as easy as possible. Whether you are trading in a vehicle or not the finance tools are at your disposal to get you behind the wheel of something you love.
Come visit Anderson Chevy dealership for all of our Chevy models, and get the most value out of your vehicle today.