Presidents Day Sale Elsinore Dealership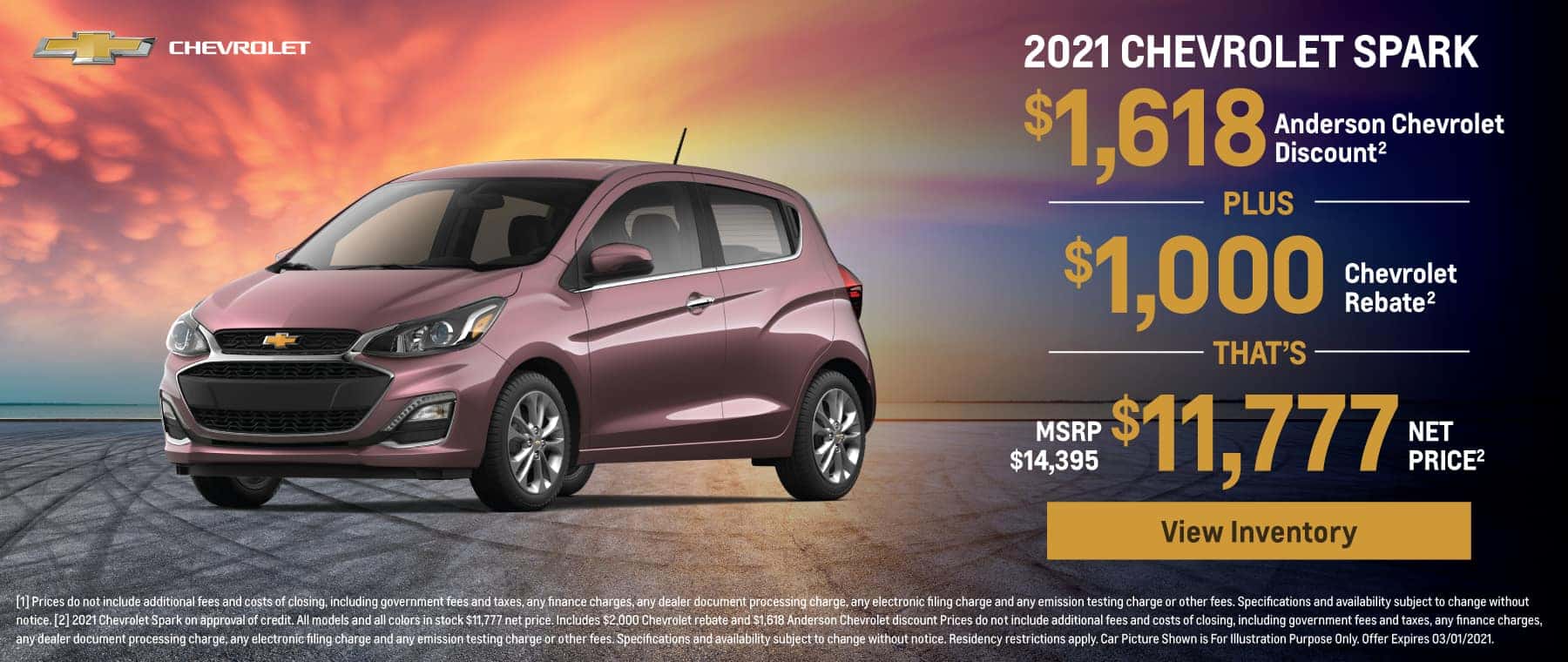 Presidents Day Sale Elsinore Dealership
Presidents Day is here, and for 2021 Anderson Chevrolet Elsinore Dealership wants to give drivers the opportunity for a great deal on their favorite vehicles.
One of the most popular Chevy's at our Elsinore dealership is the Chevy Silverado 1500. During our special sales event you can get fantastic rates on all of our vehicles.
The President Day sale special for the Chevy Silverado offers up to $5,250 cash back for eligible GM card members, giving this hugely popular truck an amazing deal.
For those looking for an Suv however the Chevy Traverse comes with an equally as good President Day Sale. For a 2021 Chevy Traverse there is a $2,000 Chevy rebate but on top of that Anderson Chevy dealership is offering an additional $2,500 off. That makes the total discount available for a new 2021 Chevy Traverse $4,500, a great deal.
Lastly for something more compact there is the 2021 Chevy Spark at Anderson Chevy. This compact hatchback is an incredibly cost effective vehicle for a brand new Chevy at our dealership. With all of the current cashback deals being $2,618 off of the sticker price the Chevy Spark can be yours for only $11,777 today.
Our Presidents Day Sale at our Elsinore dealership will be sure to have wide varieties of not only Chevy's but savings. Be sure to visit our inventory online or in person to see all that Anderson Chevy dealership has to offer.